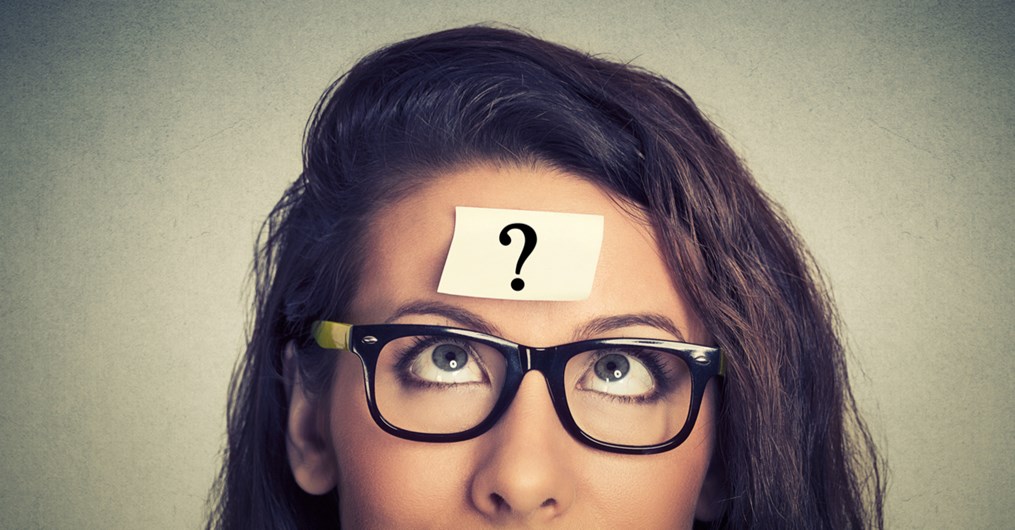 Getting the right answers from a Psychic Reading begins with asking the right questions.
Raise your hand if you want a 5-star psychic reading!
I used to refuse to ask a Psychic a question. I expected my Advisor to snap their fingers, read my mind, and BOOM! pick up on my concern without any context. But the truth is, I wasn't satisfied with my readings because my Psychic wasn't focused on the topics I was hoping to discuss. And you know what? It was my fault for not doing myself justice and asking the questions I wanted to know.
When your time is limited, and you're seeking specific answers, please, ask your psychic a question so you can get the predictions and insights you need most. Now I'm not saying that a Psychic is incapable of diving into your concerns without any info– I've had readings like this before, and it's truly amazing. But it's rare for this to happen, and always best to offer a little direction to get what you need. MYTH BUSTER: Asking a psychic a question does not discredit their ability to read you! It allows them to zero in on the concern you're calling about, resulting in a better reading and a happy customer - you! 
Asking the right kind of questions is key. When getting a phone or chat reading, open-ended questions open the door to a deeper conversation where your Psychic can focus and elaborate on your concerns and the potential outcomes, whereas yes/no questions are limiting and can often lead to biased answers. I am, however, totally pro simple yes/no questions for Direct Messaging (keep reading to find out why).
Here are examples of powerful, open-ended questions to ask a Psychic:
Love Life Psychic Questions
Love can be all-consuming! It's no wonder it's such a popular topic. From breakups to commitment issues and finding love, here are the best questions to ask a psychic when love and relationships are on your brain.
What steps can I take to find true love?
I want to know if the feelings are mutual. Can you share their perspective?
I think my partner is cheating. What should I do?
How can I rekindle the spark with my partner?
What do my guides think about my current love interest?
Questions to ask a Medium
Even the most famous Psychic Mediums, like Tyler Henry, spend a lot of time with their clients to receive the most detailed and accurate connection to loved ones. I can't stress enough that a medium reading isn't a one-minute-wonder. If you're going to connect with a psychic medium, I suggest booking an appointment for a 30-minute reading and prepping your psychic questions ahead of time. Here are the best questions to ask a Psychic Medium:
I want to connect with my mom. Does she have any messages for me?
I'm mourning the loss of my loved one. Do you have any advice?
I keep seeing signs from a Spirit. Can you tell me what it means?
Do my guardian angels have any advice for me?
How can I strengthen my connection to the spirit world?
Career Questions to Ask a Psychic
Got money on the mind? When your livelihood is in question, get the answers you need to make informed career moves. I've had my fair share of readings concerning my career and suggest asking a Psychic these questions: 
How can I progress in my career?
I want a job that aligns with my purpose. What steps can I take to achieve my goal?
What can my spirit guides tell me about my current position, coworkers, and promotion opportunities?
I'm having issues with a coworker. We don't see eye to eye. What can I do to improve this relationship?
Is now the right time to make a career move, and what opportunities do you see in my near future?
Self-Love and Care Questions to Ask a Psychic
When you're focused on yourself and want to improve your self-love and find healing, you can get life-changing advice by asking the right kind of psychic questions. Here are a few questions that'll never leave you wondering:
What can I do to ease stress and find inner peace?
How can I be more receptive and understanding?
What steps can I take to find my purpose?
I'm going through a difficult time. What can I do to feel better and boost my confidence?
 I need to love myself more. What can I do to heal? 
Questions to Ask a Psychic Via Direct Messaging 
Whether you're strapped for time, not feeling a full reading, or really just want a quick question and answer, sending a DM is fantastic for casual advice on the go. This reading channel is way more appropriate for yes/no questions and responses that don't require in-depth conversation. Here are a few examples of DM questions to ask a Psychic:
Will my partner propose soon?
Do you see me getting a promotion at work?
I was left on read. Should I text him back?
My partner and I got into a disagreement. Should I accept his apology?
When will my love life pick up?
Get a Psychic Reading 
So there ya have it! I hope this read was helpful and that you have some strong questions to ask a Psychic in your future readings. While you never want to give away too much info, it's important to let your Psychic know your goals and what you would like them to tune into intuitively. And remember always to leave feedback about your reading! If you had a 5-star experience, rate and review your Psychic so other customers, like you, can find new Psychics and get the absolute best readings possible!
With love,
Samantha
Read more articles by Your PathForward Blogger Samantha.

"If you're feeling inspired, I recommend chatting with a Psychic who specializes in this area of expertise. And remember, YOU are smart, strong, and capable of anything you set your mind to!" –
Your PathForward Blogger Samantha
Share
Your

Thoughts

Drop a line, share your insight, and keep the convo going! Sign in or create an account to leave a comment on this content and more.
Comments