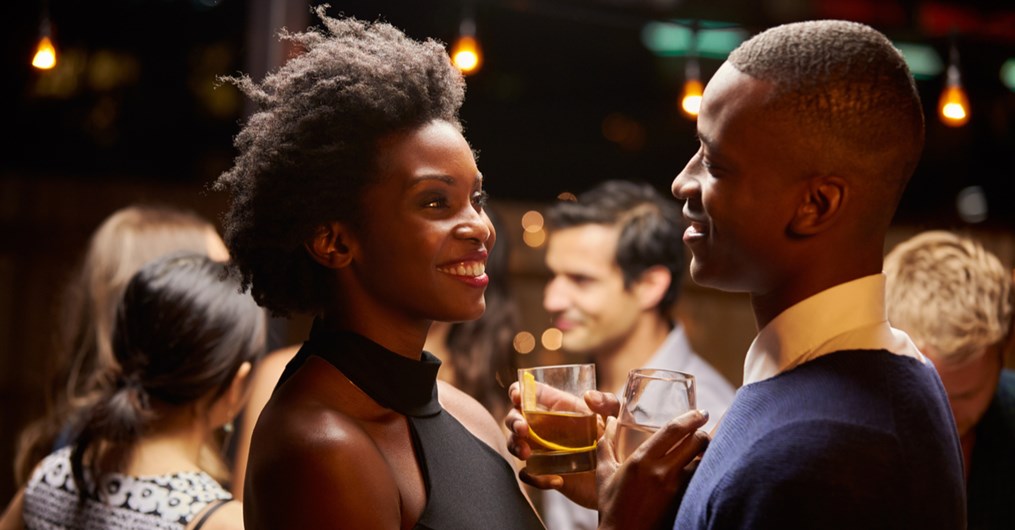 You CAN guard an open heart! Just make sure he's worth the risk...
Getting your heart broken sucks and trying to date afterward can feel like self-inflicted torture. While being single has its benefits, the mind can't help to long for a better half - you know, a Barrack to your Michelle. Once you're ready to date again, the last thing you want lurking around is the idea of another heartbreak. So before you put yourself back out there and start meeting new fish in the sea (trust me there are PLENTY), here are some tips you can follow to protect your heart.
Tip 1: Success in Love Takes Time
It took millions of years for this planet to be ready for somebody as powerful, sexy, smart, and capable as you; and you think you're going to find your perfect match after an hour on Tinder? Think again, love. These dating sites and local bars are full of unique (if sometimes creepy) people who are all looking for something different. Not everybody is looking for love, not everyone who says they're looking for a committed relationship is, and not all of your romantic interests are going to pan out. Sometimes lightning strikes and you get lucky, but in most cases, you need to accept that finding your "forever love" is going to take a little time.
Tip 2: Get Receipts
We've all had moments where we've questioned our partner's integrity due to a past heartbreak - but don't self-sabotage because you've got pain in your heart! It's okay to trust people while also taking the time getting to know them for who they claim to be. In other words, check the receipts.
For instance, you can take him at his word for it if he claims to be "insta-famous," but find his @ before you open your heart up completely. If you feel like you're being deceived, listen to your intuition and remember not everyone is who they claim to be. But when you do find the right one, let go of the past, trust your partner's intentions, and take those steps towards a healthy and vibrant relationship. 
Tip 3: Find Your Equal
You're a treasure, don't even try to argue it! You're valuable and perfect and precisely who you're meant to be. So quit wasting your time with partners who don't match your energy! Look, if he's not at your level, you'll spend your whole life with a sore back from bending down to lift him up. You need to spend time weeding out those people who don't serve you and choosing those who can help you grow in life. 
Think you've met the right one, but you can't be sure? That's why we're here, love! Talk to a real Psychic and get the personalized advice and guidance you need to tell Mr. Right from Mr. HELL NAW!

"Does this info resonate with you? If you need accurate, honest, and direct answers, then I'm your girl!"
- Psychic Aelin x4179
Share
Your

Thoughts

Drop a line, share your insight, and keep the convo going! Sign in or create an account to leave a comment on this content and more.
Comments