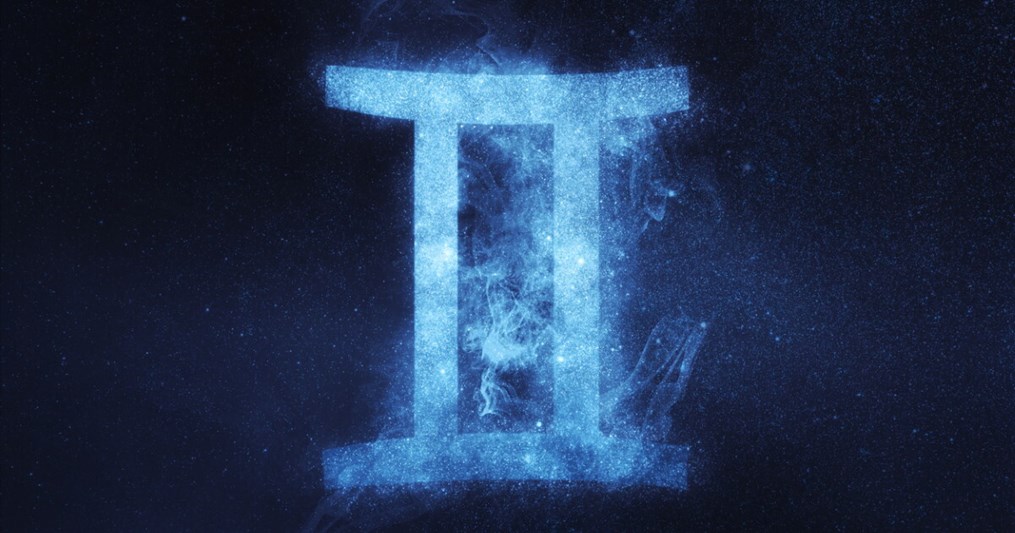 You may think you know Kanye West, but his Gemini traits may surprise you.
While he goes by many names — Yeezus, Ye, and Kanye West — everyone knows who this icon is. Whether you love him or hate him, there's no ignoring this Gemini mogul. You may consider this successful rapper, fashion designer, and legendary Twitter ranter to be the poster child for his star sign because he exemplifies many distinct Gemini traits and characteristics. If you want to learn more about Geminis or any other sign, read up on your horoscope or consider an astrology reading with a PathForward expert. Here's why Ye is one of the most quintessential Gemini celebrities there ever was:
He's a Multi-Talented Creative Genius
Whether you've been listening to "Gold Digger" on repeat since 2005, or you're not an avid Yeezy fan, chances are you're familiar with Kanye West's work. Like a true Gemini, this creative genius's talents are not only limited to his long-standing rap music career but also his successful fashion line, and his roles as an entrepreneur and music producer. 
While you may be familiar with his Yeezy clothing line, West's transition from respected musician to fashion mogul began in 2009 when he interned with iconic high-fashion brand, Fendi. A jack-of-all-trades, Kanye has a truly unique mind and a strong drive to use his creativity in thought-provoking ways — both traits attributable to his zodiac sign. 
Kanye Is an Extroverted Wild Card
Mercury is the ruling planet of Gemini and may be to blame for Kanye's unpredictable and extroverted nature. Thanks to mutable Mercury, Geminis can be prone to drama and may seem two-faced. (Gemini is represented by the twins, after all.) They're typically expressive of their thoughts and feelings, although their adaptability can mean quick shifts in outlook and opinion. 
While he may come across as outlandish or over the top, his self-proclaimed status as an influential person has some truth to it, as people can't seem to get enough of Ye. While some love him for his raw take and willingness to keep it real, others feel he goes too far. No matter your stance, you can count on Yeezy to keep the public on their toes. 
He Doesn't Shy Away from Drama
If you've been following the latest Kanye feud, you may know that he and his ex-wife Kim Kardashian recently split. She's since joined the list of other gorgeous celebrities to go out with comedian Pete Davidson. While Kanye, too, found a new flame or two after the divorce (including Julia Fox — I'm sure you know she was the muse for the movie "Uncut Gems" — and Kardashian-lookalike, Chaney Jones), he hasn't shied away from throwing shade at Davidson. 
After the news of Kardashian and Davidson's budding romance, Kanye took to the internet to express his feelings, and created drama not only with Kim and Pete, but with rapper Kid Cudi and pop musician Billie Eilish as well. While not all Geminis are as open and filter-free as Mr. West, this sign knows how to dish out criticism. 
His Lyrics Are Not Only Catchy but Clever
Many Geminis are natural communicators and lyricists, which makes sense when you consider Kanye's clever verses and the messages he conveys in his music. The Gemini constellation governs the mind, intelligence, and communication, so it makes sense that musicians with this star sign typically push boundaries, whether social, emotional, or mental. As you can see in Kanye's work, Gemini musicians can ignite listeners' feelings by mixing heartfelt emotions with witty and impactful lyrics that leave a lasting impression (good or bad).
Ye's Moods Can Change Like the Wind
Geminis are air signs, and like his ruling element, Kanye's thoughts and feelings can sway him like the wind, making him likely to change his outlook, opinion, or reaction to something depending on his innermost feelings and the world around him. Easily bored, Gemini's may look for excitement and stimulation, which explains Kanye's passions for entering new professional realms to create whatever art, music, or fashion he wants to pursue. 
Positive Gemini traits include their intelligence and adaptability, which is why it seems like Ye is successful in whatever he does. Never boring to be around, Geminis can motivate and inspire, which may be why others feel drawn to them, even with their tendency for unpredictability and indecisiveness. 
Other Major Gemini Traits
Like Ye, Geminis possess a variety of personality traits that make them unique and influential members of the zodiac. Here are some other typical Gemini traits:
A great sense of humor: While they can be intense, Geminis also love to laugh and typically have an infectious sense of humor that only adds to their charm. People with this star sign can use their cleverness to come up with witty remarks and jokes that win over their friends and haters alike. 
Endless energy and resilience: These mutable signs are known for their adaptive nature, and willingness to bounce back from challenging situations, which paired with their endless energy, makes them a force to be reckoned with. They may be the first person in your friend group to try something new or a major celebrity like Kanye who releases groundbreaking fashion designs. 
Talkative and social nature: Geminis are social members of the zodiac, making friends easily and connecting with new people because of their ability to talk to a variety of people. While they don't shy away from sharing their opinions, their social and influential nature usually makes them the center of attention. 
While he inspires a lot of mixed emotions amongst fans and critics alike, Gemini icon Kanye West sure knows how to make an impression. With their love of learning, out-of-the-box ideas, and thirst for creativity, Geminis are easy to admire. Their strong (albeit, sometimes changing) convictions and willingness to share their truth can cause this star sign to fall under critique, but if Kanye is any example, their outgoing nature and willingness to bear it all may be their key to success. 
Let us know who your favorite Gemini celebrity is (other than Yeezy, of course) in the comments below. If you want to learn more about your own star sign and astrological chart, talk to a PathForward Astrologer and uncover more about yourself and your relationships. 
References:
https://nypost.com/article/kanye-west-zodiac-sign/
https://www.grailify.com/en/everything-you-need-to-know-about-kanye-west/
https://www.tmz.com/2022/03/03/kanye-west-chaney-jones-kim-kardashian-lookalike-miami/
Share
Your

Thoughts

Drop a line, share your insight, and keep the convo going! Sign in or create an account to leave a comment on this content and more.
Comments