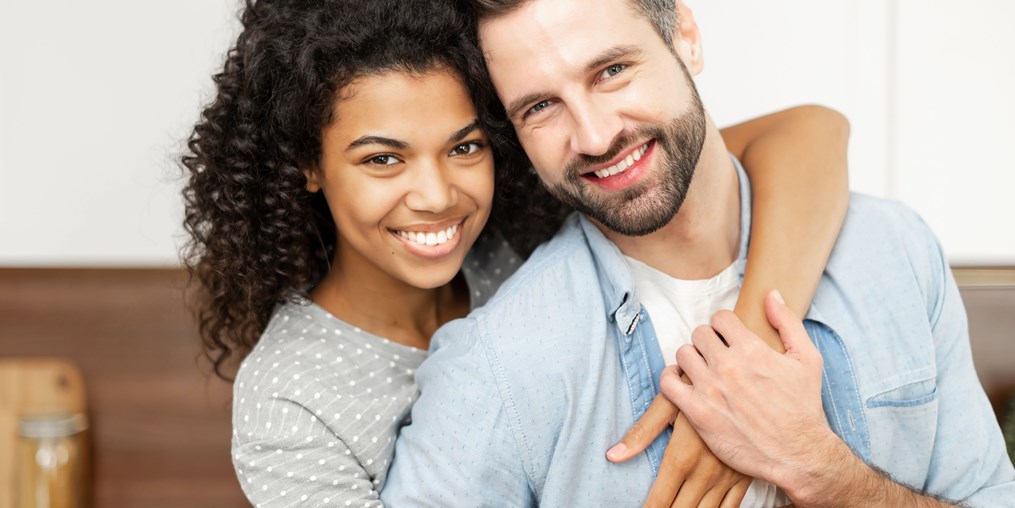 You DESERVE non-judgmental love. PathForward Bogger Samantha is gonna show you how to get it...
Are you spiritual and searching for love but keep meeting the wrong people who are quick to judge? If you've been in a relationship where your partner makes fun of your spirituality or have suffered through one too many bad dates (cringe), you're not alone. Being a spiritual person is a lifestyle, and I've had my fair share of flings where I felt unsupported or judged for my reiki practice and obsession with crystals. Sorry, not sorry! If you feel like finding "the one" will never happen, I have news for you…your person is out there! And they will love every ounce of your authenticity, even your weekly sage burning ritual.
If you're single and spiritual and seeking a partner for the long haul, here are some ideas for finding non-judgmental love.
Be Authentic
One thing you don't want to do is hide who you are because of fear of rejection. Own your spirituality and be confident! Highlight your interests and how you meditate before bed or the growing crystal collection in your living room. Let potential dates get a glimpse of the real you, and you'll attract like-minded people. Keep it 100 and be honest from the very start. This will weed out the haters and prevent you from wasting energy on the wrong people.
When it comes to love and the deep desire to be loved, it's easy to make silly decisions. Hence the phenomenon, love drunk. Sober up, girlfriend! Don't waste your time with anyone who doesn't make you feel good. Lean into your intuition and listen to your body. If you're on a date with someone who makes you feel uncomfortable, like you need to keep your true self concealed, walk away. Don't let old patterns and past experiences repeat themselves. You know who you are! Own it.  
Step Into the World
The pandemic really screwed up how we interact with people, and online dating seems to be the only way to meet someone these days. While the convenience of an endless sea of singles at your fingertips is hard to resist, sometimes you have to take a more active approach. So, take a step into the world and join a community where you can do what you love with like-minded people, such as yoga or guided meditation.
After college, I joined a yoga studio, which opened so many doors for me. I met a lot of people and made lifelong friends on the mat. The yoga studio was a gateway to new experiences that offered opportunities for travel, work, and self-discovery. At the time, one of my best friends was having trouble meeting someone. After a tumultuous relationship, being cheated on, and dates that went nowhere, she was ready to give up. I convinced her to join the yoga studio to heal and regain her confidence. My bestie met her husband a few months later in a hot vinyasa class. They've been happily married for five years and are expecting their second child. Success!
Ideas for meeting someone new:
Join a yoga studio
Take an art class
Go on a spiritual retreat
Enroll in an energy healing course
Join a spiritual book club
Seek community meditation sessions
Join a spiritual dating app
The possibilities are endless. And hey, even if you don't meet your forever person immediately, you'll at least be doing something that makes your soul happy. Self-care is love!
Manifest Your Ideal Partner
Girl, you got them spiritual powers and sometimes you gotta manifest that ishh! You prob already know how powerful the law of attraction and manifestation is. Visualize your lover and ask the universe for what you want. Clear your mind, find a peaceful setting, and grab your journal. Write down your ideal partner in detail. Ask your spirit guides to help you find your person. Not to be cliché, but the universe works in mysterious ways. Before you log on to your dating app or step out into the world, ask your guides to point you in the right direction.
If you feel manifestation hasn't worked for you, I suggest talking with a professional Psychic. You may have a blocked chakra or need some energy clearing. A Psychic can help you reclaim your power.
Love Yourself First
Would you want to date you? Before love can enter your life, you need to have a good relationship with yourself. Of course, we've all got things we wish we could change. I'd take a few more inches. But aside from the inner self-criticizing chatter, do you love yourself? If Taylor Swift's Anti-Hero "Hi, it's me, I'm the problem" is your anthem, then take a step back. Whether the past is muddying your self-perception or confidence, accept that you need to heal. You've got your spirituality to back you up. Lean into your beliefs and practices and use those tools to heal your #1 person. You. Once you love and accept yourself, you'll open the door to let love in.  
Get a Love Reading
Sometimes an objective opinion is much needed. A Love, Sex, and Romance Psychic here at PathForward can take a deeper look into your love life and reveal what's holding you back from finding success in love. I always ask my Psychic to provide me with clear steps I can take to move forward, and you can too. You deserve wonderful things. Stay positive!
Wishing you love and luck in the new year.
Read more articles by Your PathForward Blogger Samantha.

"If you're feeling inspired, I recommend chatting with a Psychic who specializes in this area of expertise. And remember, YOU are smart, strong, and capable of anything you set your mind to!" –
Your PathForward Blogger Samantha
Share
Your

Thoughts

Drop a line, share your insight, and keep the convo going! Sign in or create an account to leave a comment on this content and more.
Comments