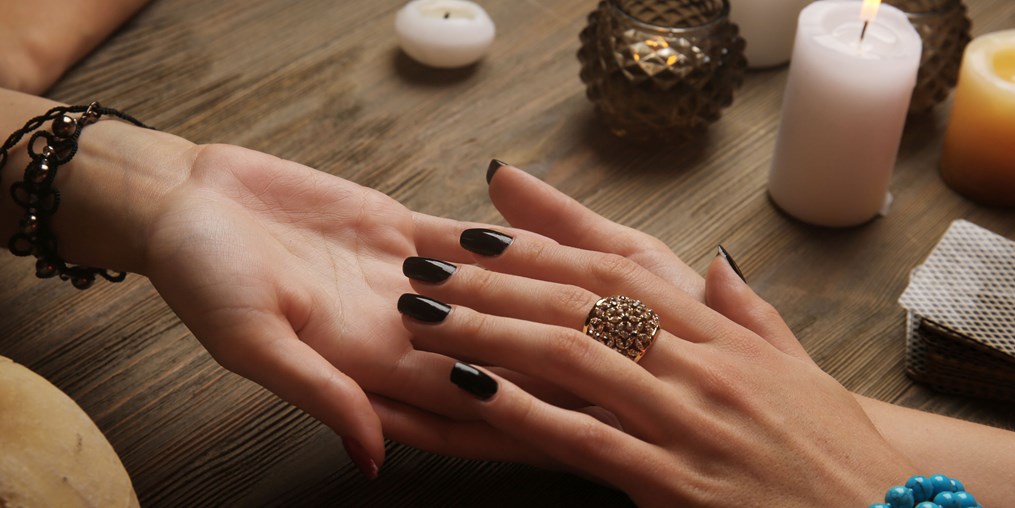 Psychic Crystal spill the tea on what it's REALLY like to be a Psychic Medium.
Are you curious about mediumship, medium readings, spirit channeling, or searching to see if Mediums are actually real? We have all been there before on our own unique spiritual journeys. Hi there! I'm Psychic Crystal, a professional Yoga Practitioner, Psychic Medium, Spiritual Guide, and Intuitive Counselor. I've been assisting humanity for almost 15 years now, and I get questions all the time about what it is like to be a Medium.
My answer is, how much can you open your mind and thoughts? How imaginative are you? How self-disciplined are you? That, along with what you come from and your experience, all culminate to allow you to be gifted as a spirit medium. You can be born with natural mediumship and psychic abilities, or you could acquire these gifts and skills through experience. Every Medium and Psychic sees, experiences, and shares differently.
Discovering Mediumship
One of my first experiences as a Medium was when I was doing my psychic work. I provide in-person psychic readings at my yoga studio and remember reading a woman who was feeling lost and wanted to know about her purpose and if she was on the right path. After answering many of her questions, she began to sob. She said, "Crystal, I want to know if you can pick up anything on my husband who has passed"? I didn't know if I would receive any messages or could connect with him. As soon as she asked, I noticed that my body temperature was changing. It was almost like I began to get warmer, and I also was flooded with feelings that brought me to tears. I instantly, in my third eye, saw her deceased husband. I described what he looked like, and I could also hear in my mind's eye a message for her. He also began to show me the both of them together and how proud he was with her being his wife and how he is around and with her all the time.
I was overwhelmed by the love he allowed me to feel for her in that reading. She knew he was there too and could feel him and the love that flooded the room. I was also shown airplanes, and I asked her if this resonated. She responded that he loved planes and how he was in the military and died in a plane crash. I was shocked that everything was being channeled so clearly. This wasn't my first experience when Spirit used me as a channel for healing for others. 
Learning to be a Psychic Medium
Coming to terms with this gift took me a while. I would have experiences I could not share with many people for a very long time. I never had a fear of being used and sharing my gift. I always feared what others would say and how I would be perceived for sharing my gift in this world. I had come from a strict Christian upbringing, and one thing I know is you don't talk with deceased spirits. This was challenging because I was also taught that our ancestors and angels are around us, always helping us. I had to come to grips with my truth and make that autonomous from the truth of others.
For many of us, life is about defining our own truth. We are taught so many things and ideas at a young age that we haven't had experience with ourselves. Life and its perception and interpretation for many are different. Our unique experiences that culminate in our gifts and abilities are what make us special. Fear and love can not flow together, but they are dual. Love moves us past fear into a higher dimension of vibration. I superseded my fears of religion and people's opinions when I allowed myself to flow in love.
On Being a Medium
If you think you're a Medium, here are a few words of advice: Acknowledge your loved ones who have passed on to the other side. This includes Angels, and any other beings you may believe are here to assist you with healing work for others. I work as a Psychic and Medium now because I have a supportive team on the other side of this veil of life. My motivation for this work was instilled inside me at a very young age, and I knew that I would help people as the Universe called me to help humanity. Not only do I provide readings for many of my clients I also use my gifts for everyday people that I meet. What we lack growing up, many of us become for others. I like to view myself as a lighthouse that helps many ships (people) navigate their way through this dimension of life.
Love for humanity and this conscious collective is the driving force behind all my spiritual work. Lean into being your authentic self. Utilize Guides, Psychics, and Mediums to help you navigate this life. Trust yourself and your intuition. I hope that this blog post and my personal story illuminate questions you may have concerning mediumship and channeling. May this read "awaken" you to all that was hidden.
Looking to learn more about or from a Psychic Medium? We gotchu!

Psychic Crystal is a third-generation clairvoyant medium and intuitive psychic. In her decade-long professional career as a Psychic she has shared her gifts with clients around the globe. Psychic Crystal is also the voice of the PathForward podcast, "From A to Zodiac".  - Psychic Crystal x4289
Share
Your

Thoughts

Drop a line, share your insight, and keep the convo going! Sign in or create an account to leave a comment on this content and more.
Comments